So you miss or missed the 70s?
Then take a little trip back with "Progressive Circus 2016 – part III", where original members from LE ORME, KAIPA, SAMLA MAMMAS MANNA play the music from 10 masterpiece prog albums released 1971-1978, including some that will be performed in their entirety.
Progressive Circus 2016 – part III was held September 10th 2016 at Folkets Bar in Malmö, and was arranged by Kulturpunkten with support from Record Heaven.
Thank you post from the PC16 – part III arrangers:
It's a tired but happy organizing duo that's looking back on a hectic but very rewarding weekend!
Although it would be natural to focus on the excellent musician's who gave us some extraordinary performances, we must start by sending some HUGE thank yous to sound technicians Linus Dahl and Micha Weber whose technical skills and wonderful personalities made Progressive Circus 2016 – part III a highly professional and enjoyable experience!
And of course, many thanks to the worl…d class virtuosos and crews of Kaipa da Capo/Hasse Bruniusson plays Samla Mammas Manna, Le Orme and Hooffoot! We're very proud to have had the privilege of seeing you at PC and were blown away by four superb concerts with lots of goosebumps, laughter and unstoppable body movements.
Many thanks to Record Heaven / Transubstans for sponsoring us!
Many thanks also to Karin Bjerke and Suzanne for happily helping us with practicalities during the weekend, to Johan and Sara Arnesson for providing food, shelter and trampoline to our kids, to Johan Portmark for having a kick drum pedal.
Finally, a never ending thank you to the Progressive Circus supporters who come to our shows, share our posts, spread the word and believe in our vision. You inspire us to constantly find new ways to bring the best of progressive rock to Skåne, and we're very happy to be on the PC journey with you. So keep up the good work and keep telling your friends, enemies and everyone else what PC means to you, and they'd be fools not to come to PC17!
…because we just miiiiight have news for you about 2017 in a not so distant future…
Hugs and kisses in 7/8,
Anna & Marcus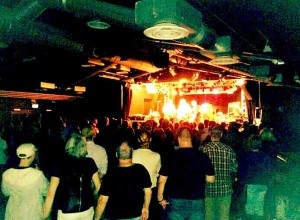 Photo: Folkets Bar
Video footage from the event: